Patient Info

Austin, TX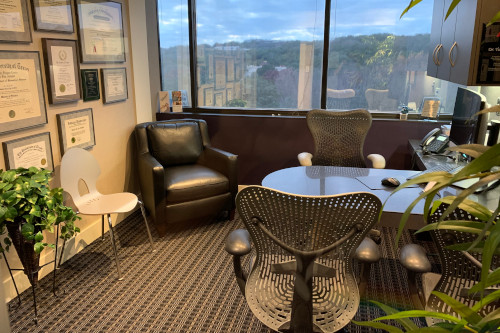 Welcome to our practice website. We congratulate you on taking the first step toward better periodontal health. Please utilize this website as a resource. It will help you better understand your course of treatment and answer any questions related to periodontal therapy.

Drs. Yu & Litizzette, are specialists in Periodontics and Implantology. Our practice specializes in dental implants that can replace single or multiple missing teeth, cosmetic procedures to aesthetically enhance your smile, and conservative treatment of gum disease. We also diagnose and treat oral pathology.


Helpful Information for Our Patients:



Although no one likes to go to the doctor or dentist, we strive to make your visits with us as comfortable and pleasant as possible. We strongly believe that our patients' comfort is an important part of quality dental care.

Drs. Yu & Litizzette believe that your right to choose a specialist is an important freedom. We work closely with your dentist, but a referral by a dentist is not required to visit our office. We also welcome referrals from patients and friends of the practice.

We are extraordinarily proud of our team, which is comprised of caring and dedicated professionals. They ensure that the patient's surgical and administrative needs are met as efficiently and smoothly as possible.

Our goal is to make you feel comfortable and relaxed. We are here to listen to your questions and concerns and to help provide solutions leading to your better health. Please don't hesitate to call us at 512-306-8822 if you have any questions regarding your care. Our fax number is (512) 306-8848.