Immediate Implants

Austin, TX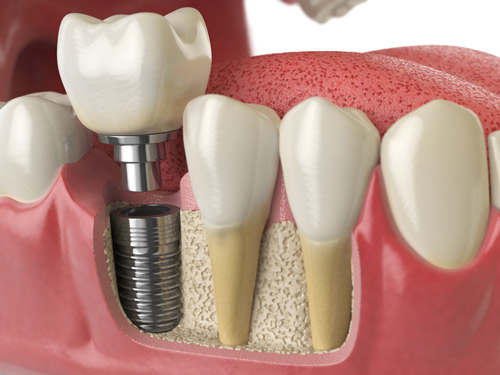 Dental implants have progressed to the ultimate in tooth replacement. In many cases, Drs. Yu & Litizzette are able to place an implant immediately upon removal of a tooth and even create a temporary on the implant in the same visit.

Drs. Yu & Litizzette have perfected and pioneered techniques in tooth replacement with the use of microsurgery and tissue engineering for optimum esthetic results.

The benefits of immediate implants are clear. The conventional method of therapy involves the removal of a tooth, then a healing period of 4-6 months prior to implant placement. Following an additional 4-6 months, the implant can be finally restored with a crown. A temporary removable partial denture or "flipper" is a plastic "retainer" that is worn during this long healing process. Whereas, a patient with a temporary tooth created on an immediate implant will have an esthetic tooth restoration the day the tooth is lost. Importantly, an immediately-placed implant and temporary preserves the tissues and prevents the natural collapse of the jaw bone which is seen immediately following the removal of a tooth. Drs. Yu & Litizzette educate other dental surgeons about their surgical and restorative techniques for immediate implant placement and temporization.

For more information and images, please see our Case Gallery for Immediate Implants.