CT Guided Surgery

Austin, TX


Drs. Yu & Litizzette employ the newest state-of-the-art digital 3-D imaging. The benefits of 3-D cone beam computerized tomography (CBCT) are: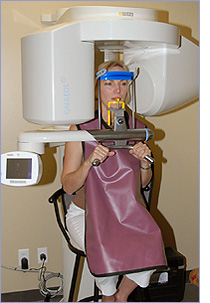 | | |
| --- | --- |
| • | Decreased risk of surgical complications (such as nerve trauma and damage to vital structures in the jaw). |
| • | Increased precision and predictability (cases can be planed in advanced with decreased risk of implant failures). |
| • | Greater interdisciplinary communication (since implants can be placed "virtually", Drs. Yu & Litizzette can communicate the placement with your restorative dentist). |
| • | Many cases can be restored the same day as surgical placement of the implants because of the greater predictability. |

For more information and images, please see our Case Gallery for Immediate Implants for Restoring Failed Bridge Work.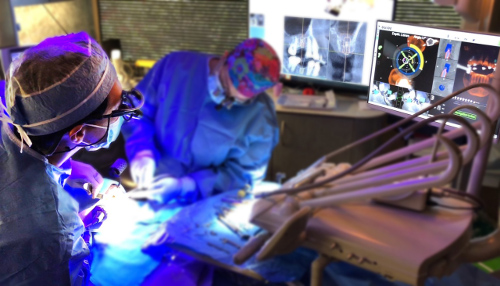 Dynamic 3D Navigation Surgery

We continue to be at the forefront of technology and innovation. As the first periodontal implant surgeons in Central Texas to implement Dynamic 3D Navigation, we have elevated the control and precision of the implant workflow. This breakthrough technology allows our virtual implant placement to be exactly duplicated in the mouth. In fact, studies show 11 times more accuracy than free-hand which translates to a better and safer outcome. This dynamic system allows us to "feel' the bone quality changes and the freedom to adjust to the uniqueness of each patient as needed. 360-degree drill positioning delivers position, angulation, and depth guidance. Navigation implant surgery is compatible with any implant system, even zirconia systems. Safety, accuracy, and predictably are increased with this revolutionary new system.